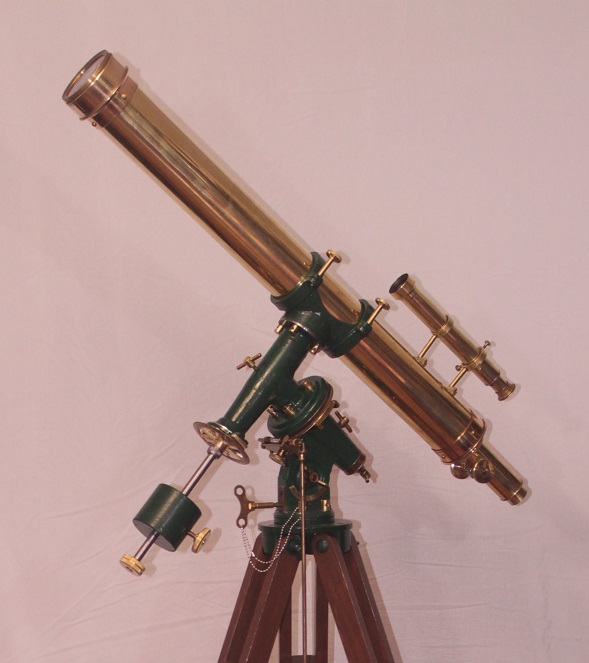 This is a beautiful Mogey 3 inch scope, probably from the early 20th century. It is similar to one illustrated in a Mogey catalog from about that time:
But it did not start that way. Here it is as I received it:
As you can see it is a bit of a mess. The Declination housing is actually made of the Right Ascension from and Alvan Clark pre 1890 or so. Take a look at these pictures:
The focuser is wrong and the cradle is the wrong size and style. So I had some serious work to do.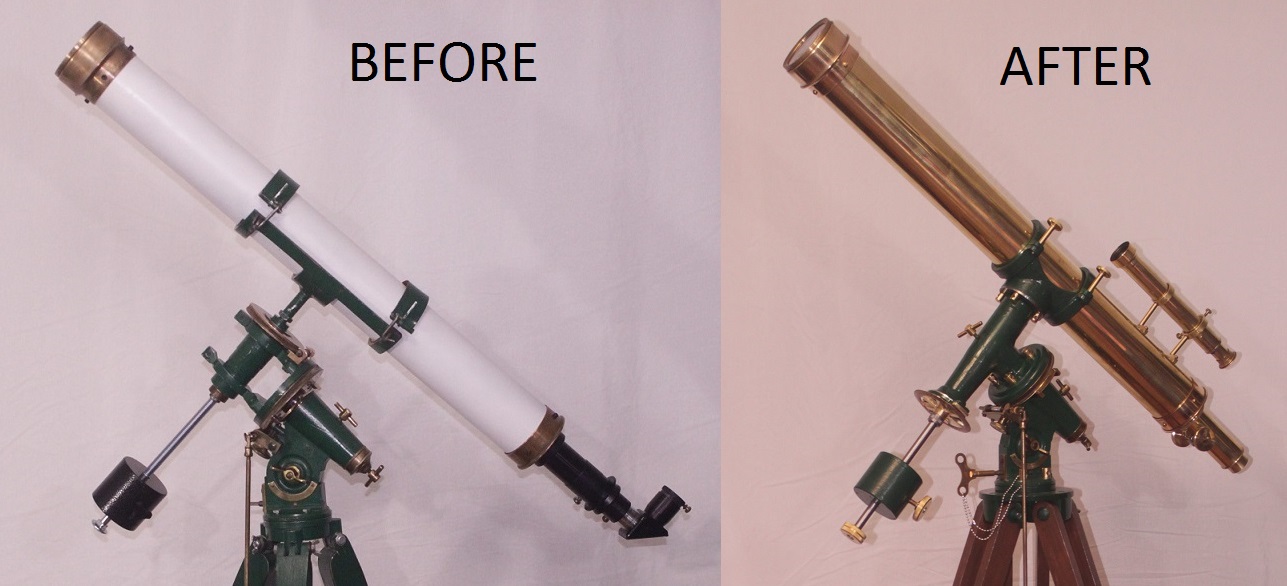 The first thing was the Declination housing pseodo-casting. This slideshow will tell the story of how I built it from pipe fittings, J.B. Weld and aluminum:
I also needed a new replica cradle:
I made a focuser using parts from an old rack and pinion focuser. Not quite the correct style but it looks and works ok. I used an antique protractor to make the Declination setting circle. It's no where near as nice as the original R.A. setting circle and is really just an homage. The marks are a true vernier which is theoretically good to 15 arc-minutes. Looks good from a distance.
You can see a video about this telescope and another Mogey from the same era here: